The DOZE App A Unique Approach To Overcoming Sleep Problems In Young Adults – Dr Colleen Carney
Original Article Reference
https://doi.org/10.33548/SCIENTIA512
Poor sleep is a common difficulty issue for teenagers and young adults worldwide. Unfortunately, the impact of poor sleep is substantial with clear links to mental health difficulties. Dr Colleen Carney, an Associate Professor and the Director of the Sleep and Depression Laboratory at Ryerson University, Canada, is committed to helping people sleep better. Dr Carney has recently turned her expertise to the development of an innovative app to alleviate sleep problems in teenagers and young adults.
This work is licensed under a Creative Commons Attribution 4.0 International License. 
What does this mean?
Share: You can copy and redistribute the material in any medium or format
Adapt: You can change, and build upon the material for any purpose, even commercially.
Credit: You must give appropriate credit, provide a link to the license, and indicate if changes were made.
Before an infant can learn the link between a word and an object by following a pointing gesture, Professor Nancy Rader's team has found that infants can learn this association through 'show gestures'. Show gestures entail bringing an object towards the child and rotating it, while synchronizing the movements with speech. While the effect of show gestures decreases with age during childhood, Rader and her colleagues have found that non-verbal children on the autism spectrum are very sensitive to this information, performing as well in learning words as age-matched typically-developing children.
Increase the impact of your research
• Good science communication helps people make informed decisions and motivates them to take appropriate and affirmative action.
• Good science communication encourages everyday people to be scientifically literate so that they can analyse the integrity and legitimacy of information.
• Good science communication encourages people into STEM-related fields of study and employment.
• Good public science communication fosters a community around research that includes both members of the public, policymakers and scientists.
• In a recent survey, 75% of people suggested they would prefer to listen to an interesting story than read it.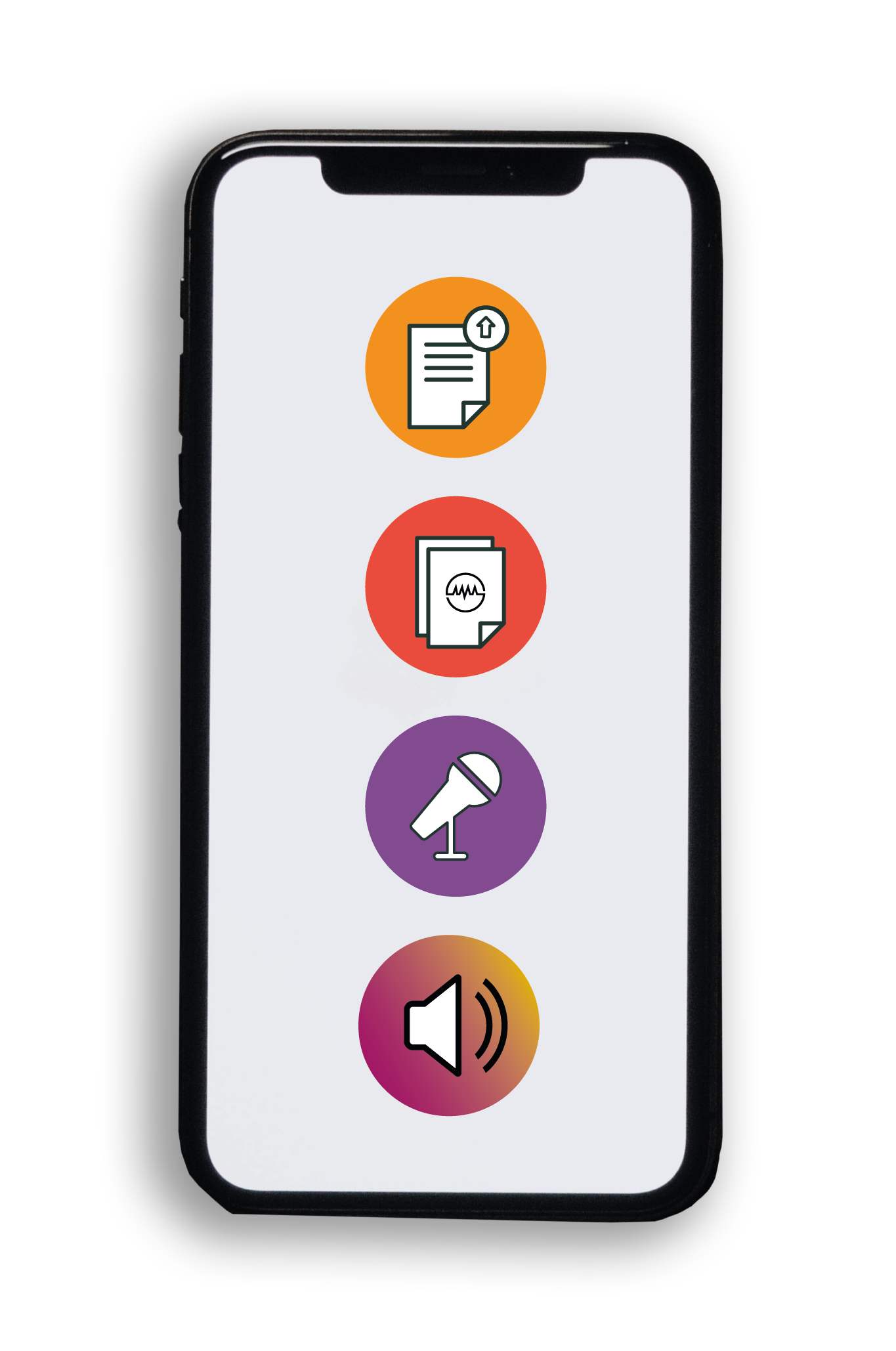 Step 1 Upload your science paper
Step 2 SciPod script written
Step 3 Voice audio recorded
Step 4 SciPod published