The Benefits and Costs of Legalising Same-Sex Marriage in the USA | Dr Kristina B. Wolff
Original Article Reference
This SciPod is a summary of the paper '"I Do, I Don't": The benefits and Perils of Legalizing Same-Sex Marriage in the United States- One Year Later', published in the open access journal Humanities. DOI: 10.3390/h6020012.
On the 26th of June 2015, the US Supreme Court legalised same-sex marriage across the USA, allowing same-sex couples to be legally recognised as married in all 50 states. In a study conducted one year later, Dr Kristina B. Wolff at The Dartmouth Institute for Health Policy & Clinical Practice, explored some of the benefits and costs of this legalisation for LGBTQ+ communities living in the USA. She introduced a new framework, based on the work of economist Dr Amartya Sen and philosopher Dr Martha Nussbaum, that could encourage long-lasting positive social change.
This work is licensed under a Creative Commons Attribution 4.0 International License. 
What does this mean?
Share: You can copy and redistribute the material in any medium or format
Adapt: You can change, and build upon the material for any purpose, even commercially.
Credit: You must give appropriate credit, provide a link to the license, and indicate if changes were made.
Before an infant can learn the link between a word and an object by following a pointing gesture, Professor Nancy Rader's team has found that infants can learn this association through 'show gestures'. Show gestures entail bringing an object towards the child and rotating it, while synchronizing the movements with speech. While the effect of show gestures decreases with age during childhood, Rader and her colleagues have found that non-verbal children on the autism spectrum are very sensitive to this information, performing as well in learning words as age-matched typically-developing children.
Increase the impact of your research
• Good science communication helps people make informed decisions and motivates them to take appropriate and affirmative action.
• Good science communication encourages everyday people to be scientifically literate so that they can analyse the integrity and legitimacy of information.
• Good science communication encourages people into STEM-related fields of study and employment.
• Good public science communication fosters a community around research that includes both members of the public, policymakers and scientists.
• In a recent survey, 75% of people suggested they would prefer to listen to an interesting story than read it.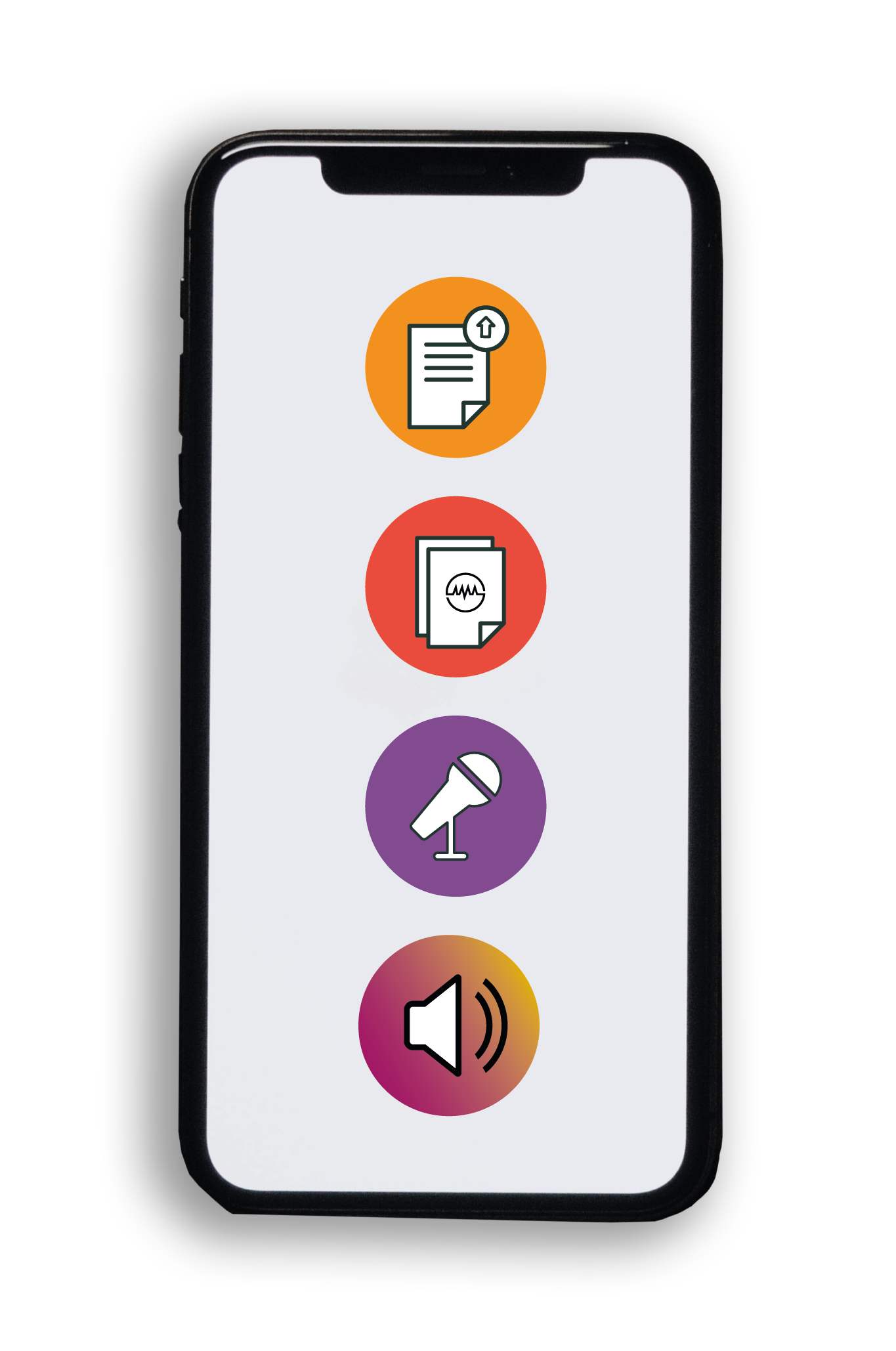 Step 1 Upload your science paper
Step 2 SciPod script written
Step 3 Voice audio recorded
Step 4 SciPod published