Orange Innovation, Creating Citrus Disease Resistance – Professor Fred G. Gmitter, Jr, Professor Zhanao Deng, Professor Yi Li
Florida's citrus industry is under threat from Huanglongbing (HLB, or citrus greening disease), a devastating plant disease. A collaboration between the University of Florida and the University of Connecticut aims to develop resistance to HLB in citrus plants, using conventional breeding and cutting-edge CRISPR gene-editing approaches.
More SciPods you may like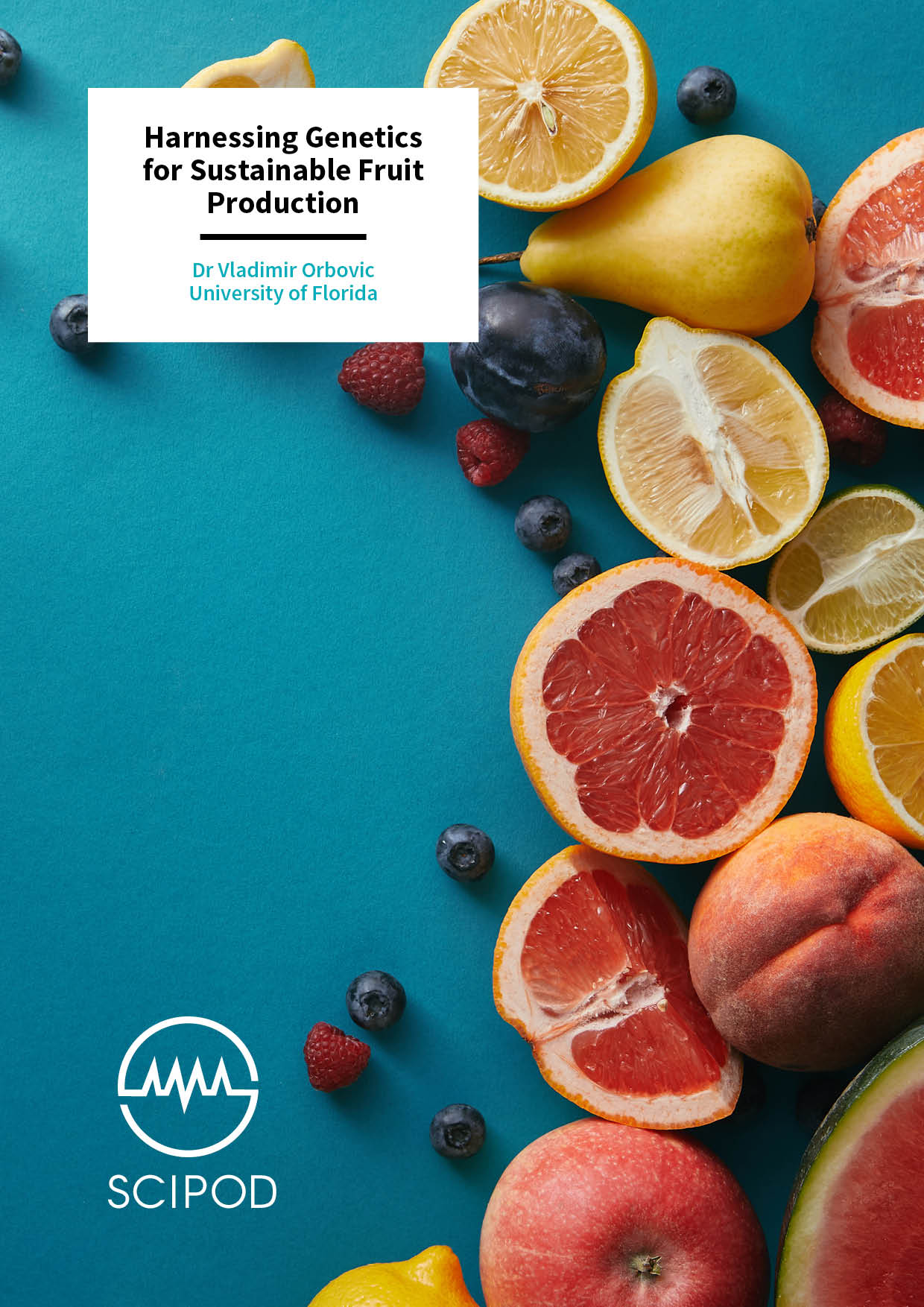 People are becoming increasingly aware about the health benefits of eating a diet that's rich in fruit and nuts. However, farmers are struggling to meet the increasing demand, due to crop damage caused by climate change and emerging plant diseases. As a solution, Dr...