From Coast to Coast Building Capacity in Ocean Science – Dr Edward R. Urban, University of Delaware
Original Article Reference
https://doi.org/10.33548/SCIENTIA365
The ocean plays a central role in regulating the Earth's climate and is at the front line in the battle against climate change. However, there are still many unknowns in ocean science. In recognition of this, the University of Delaware's Dr Edward Urban and the Scientific Committee on Oceanic Research (SCOR) are working hard to improve interdisciplinary marine education worldwide. SCOR aims to increase fundamental knowledge of the ocean, and to motivate and train the next generation of young scientists in modern ocean science, particularly those from developing countries.
This work is licensed under a Creative Commons Attribution 4.0 International License. 
What does this mean?
Share: You can copy and redistribute the material in any medium
or format
Adapt: You can change, and build upon the material for any
purpose, even commercially.
Credit: You must give appropriate credit, provide a link to the
license, and indicate if changes were made.
Studies suggest that children who rely more on vision from their left eye could be more likely to develop dyslexia if they learn to write using pathways in the right brain hemisphere. Dr David Mather, a researcher at the University of Victoria, recently published a paper reviewing these findings. He outlines a proposed approach to teaching writing skills that could prevent these children from developing dyslexia. This approach involves teaching children to write when they are 7 or 8 years old, when the human brain is better at mapping and memorising entire words.
Increase the impact of your research
• Good science communication helps people make informed decisions and motivates them to take appropriate and affirmative action.
• Good science communication encourages everyday people to be scientifically literate so that they can analyse the integrity and legitimacy of information.
• Good science communication encourages people into STEM-related fields of study and employment.
• Good public science communication fosters a community around research that includes both members of the public, policymakers and scientists.
• In a recent survey, 75% of people suggested they would prefer to listen to an interesting story than read it.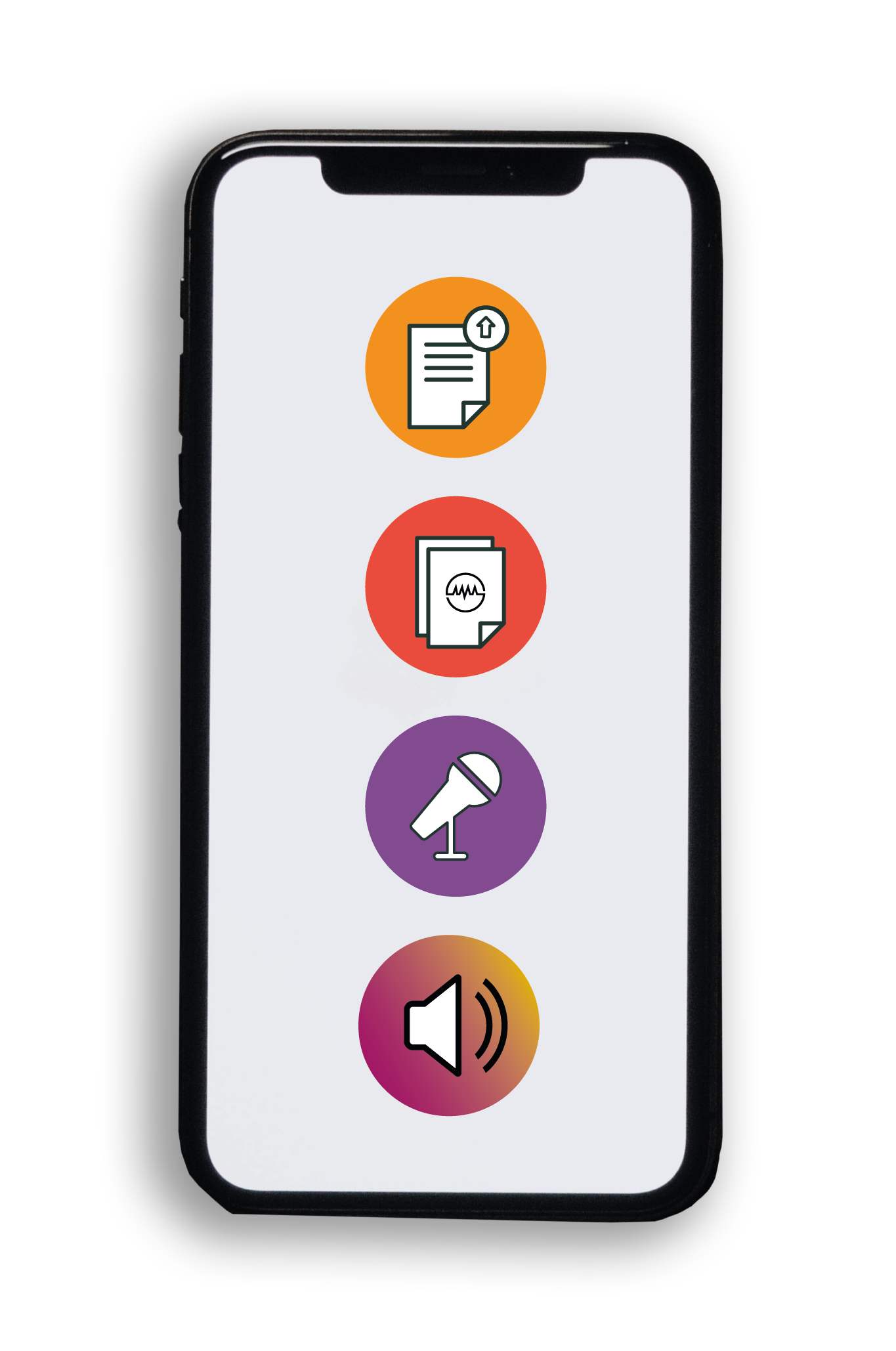 Step 1
Upload your science paper
Step 2
SciPod script written
Step 3
Voice audio recorded
Step 4
SciPod published