A Flickering in the Darkness- Professor Gilles Gerbier, Queen's University
Original Article Reference
https://doi.org/10.26320/SCIENTIA234
Deep, deep underground, surrounded by kilometres of solid rock, a team of scientists led by Professor Gilles Gerbier of Queen's University, Canada, watches for a miniscule flicker of energy. A flicker that will, they hope, betray the existence of the most elusive particle known to humankind – dark matter.
This work is licensed under a Creative Commons Attribution 4.0 International License. 
What does this mean?
Share: You can copy and redistribute the material in any medium
or format
Adapt: You can change, and build upon the material for any
purpose, even commercially.
Credit: You must give appropriate credit, provide a link to the
license, and indicate if changes were made.
Satellites are vital to modern civilization, powering the GPS in our phones, enabling long-range communication, and giving us insights into Earth's climate and the universe beyond. We now launch thousands of new satellites into space each year, dramatically increasing the risk of collisions. Such satellite collisions create debris that can damage more satellites. Thomas Kleinig and his colleagues are developing and testing a new approach to avoid collisions by exploiting a unique property of the thin atmosphere that satellites travel through.
Increase the impact of your research
• Good science communication helps people make informed decisions and motivates them to take appropriate and affirmative action.
• Good science communication encourages everyday people to be scientifically literate so that they can analyse the integrity and legitimacy of information.
• Good science communication encourages people into STEM-related fields of study and employment.
• Good public science communication fosters a community around research that includes both members of the public, policymakers and scientists.
• In a recent survey, 75% of people suggested they would prefer to listen to an interesting story than read it.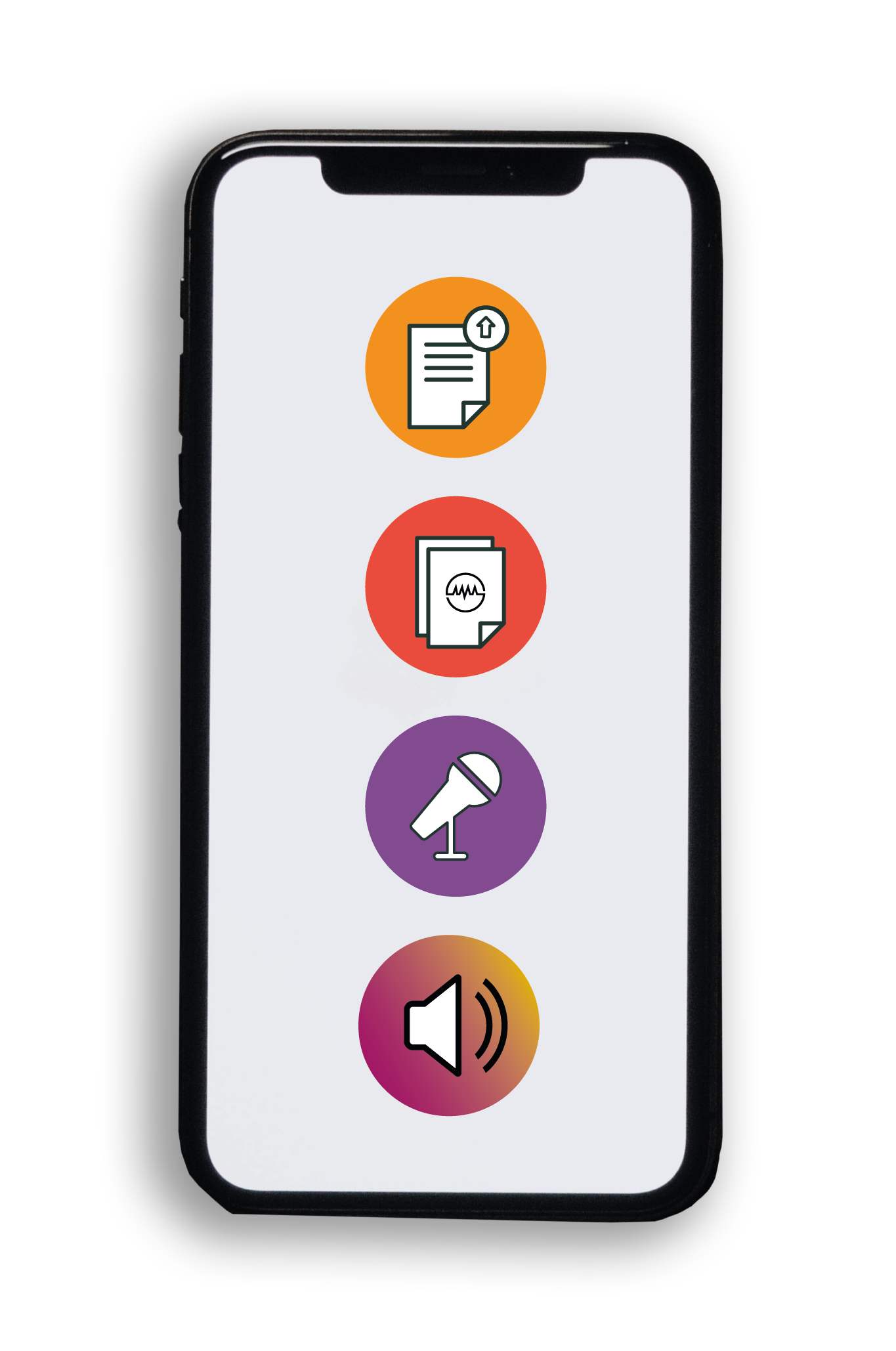 Step 1
Upload your science paper
Step 2
SciPod script written
Step 3
Voice audio recorded
Step 4
SciPod published