Harnessing Water Fleas to Purify Wastewater
Original Article Reference
This SciPod is a summary of the information held in patent document 'Using Daphnia for bioremediation'. Patent Information: WO/2021/116229.
Water-treatment processes are essential for water reuse in municipal, agricultural and industrial applications. Wastewater treatment ensures our safety and prevents sickness and death from parasites and contaminants every year. However, certain chemical contaminants, such as pharmaceuticals and pesticides, are difficult to remove from water, and can accumulate in the food web, eventually entering our food supply and potentially causing adverse health outcomes. Dr Luisa Orsini [Loo-ee-sah Oar-see-nee] and her colleagues at Daphne Water Solutions Ltd have developed a cutting-edge water-bioremediation technology, which is based on the use of small aquatic invertebrates called water fleas. By removing harmful contaminants from water, the sustainable and eco-friendly technology enables water reuse, while protecting human health and the environment.
This work is licensed under a Creative Commons Attribution 4.0 International License. 
What does this mean?
Share: You can copy and redistribute the material in any medium or format
Adapt: You can change, and build upon the material for any purpose, even commercially.
Credit: You must give appropriate credit, provide a link to the license, and indicate if changes were made.
The genetic secrets to extraordinary longevity, superhero-like healing and regeneration, and resistance to feeding disorders could be found hidden within the Earth. In underground caves in Dinaric Karst along the Adriatic Sea in the Western Balkans lives a cave salamander, the olm, whose remarkable adaptations mean its genome holds great promise for biomedical research. Dr Rok Kostanjšek and an international team of scientists at the Proteus Genome Research Consortium are tackling the challenge of sequencing the huge olm genome, to provide the basis for studying its unique genetic characteristics.
Increase the impact of your research
• Good science communication helps people make informed decisions and motivates them to take appropriate and affirmative action.
• Good science communication encourages everyday people to be scientifically literate so that they can analyse the integrity and legitimacy of information.
• Good science communication encourages people into STEM-related fields of study and employment.
• Good public science communication fosters a community around research that includes both members of the public, policymakers and scientists.
• In a recent survey, 75% of people suggested they would prefer to listen to an interesting story than read it.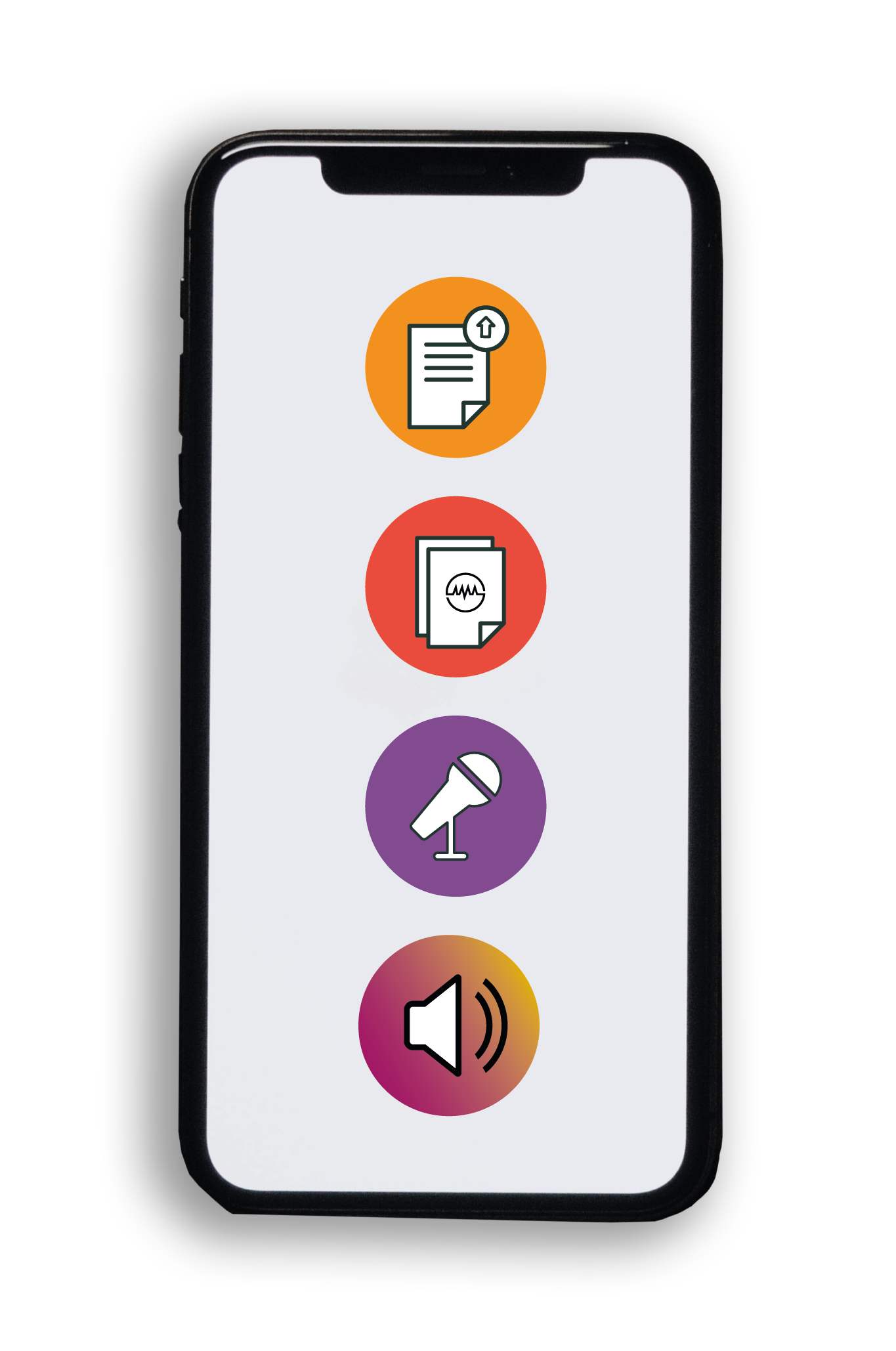 Step 1 Upload your science paper
Step 2 SciPod script written
Step 3 Voice audio recorded
Step 4 SciPod published