Driving Forward Training and Research in Psychiatry – Dr Susan Voglmaier, University of California
Original Article Reference
https://doi.org/10.33548/SCIENTIA426
In recent years, dramatic advances have been made in brain science and molecular genetics. However, there is currently a shortage of psychiatrists with the scientific training necessary to take this knowledge and apply it in the clinic. Psychiatrist and neuroscience researcher, Dr Susan Voglmaier of the University of California, San Francisco, runs a research training program that supports the next generation of research scientists in the field of psychiatry. Dr Voglmaier believes that by training doctors in scientific techniques and methods, we may come to better understand mental illness and provide more effective treatments for psychiatric diseases in the future.
This work is licensed under a Creative Commons Attribution 4.0 International License. 
What does this mean?
Share: You can copy and redistribute the material in any medium
or format
Adapt: You can change, and build upon the material for any
purpose, even commercially.
Credit: You must give appropriate credit, provide a link to the
license, and indicate if changes were made.
The genetic secrets to extraordinary longevity, superhero-like healing and regeneration, and resistance to feeding disorders could be found hidden within the Earth. In underground caves in Dinaric Karst along the Adriatic Sea in the Western Balkans lives a cave salamander, the olm, whose remarkable adaptations mean its genome holds great promise for biomedical research. Dr Rok Kostanjšek and an international team of scientists at the Proteus Genome Research Consortium are tackling the challenge of sequencing the huge olm genome, to provide the basis for studying its unique genetic characteristics.
Increase the impact of your research
• Good science communication helps people make informed decisions and motivates them to take appropriate and affirmative action.
• Good science communication encourages everyday people to be scientifically literate so that they can analyse the integrity and legitimacy of information.
• Good science communication encourages people into STEM-related fields of study and employment.
• Good public science communication fosters a community around research that includes both members of the public, policymakers and scientists.
• In a recent survey, 75% of people suggested they would prefer to listen to an interesting story than read it.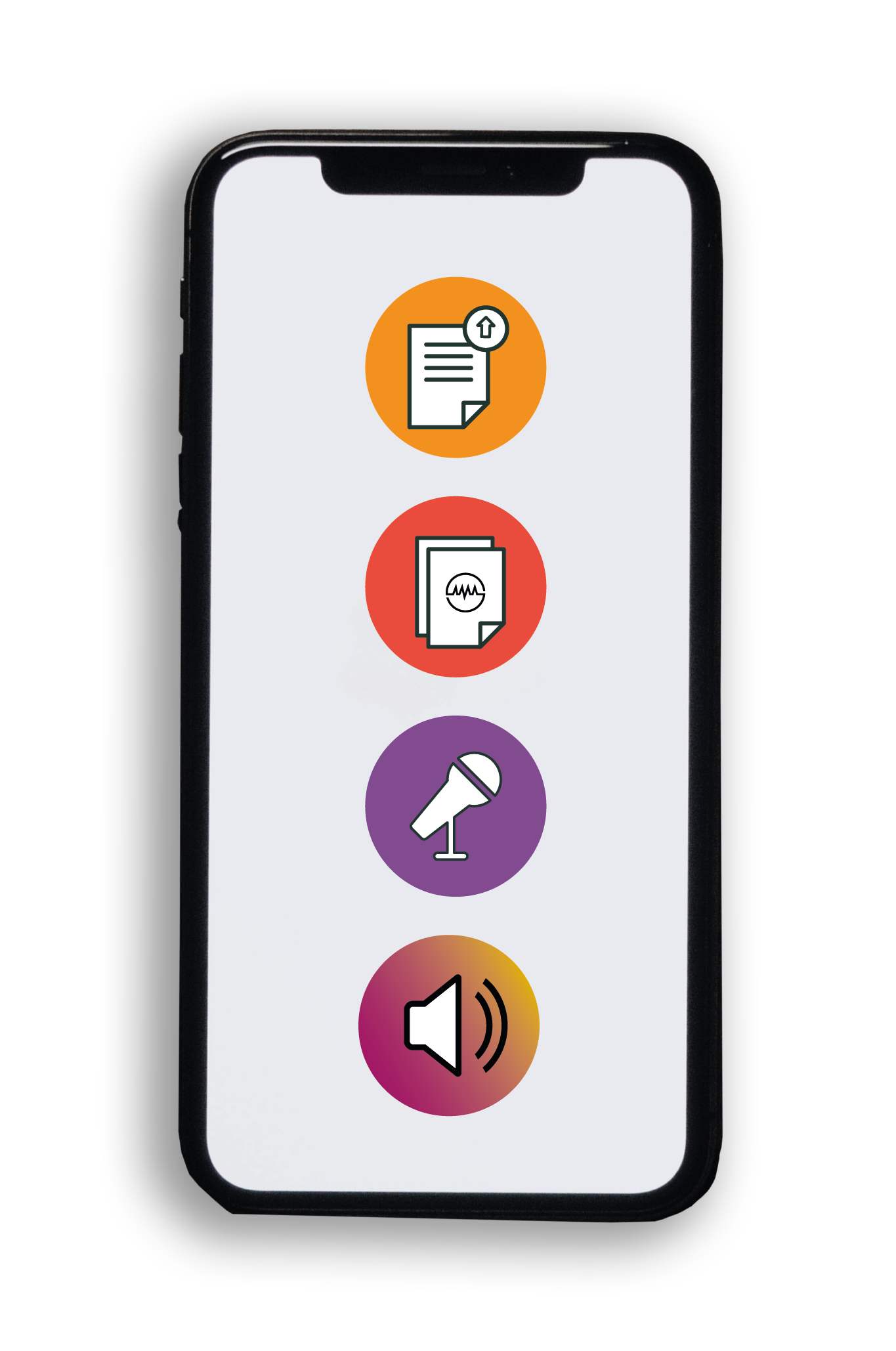 Step 1
Upload your science paper
Step 2
SciPod script written
Step 3
Voice audio recorded
Step 4
SciPod published